Students Pursue a Career in the Arts
The underrated career path makes strides in ELHS
CECILE HORST
Arts schools are often stigmatized as undignified, but for ELHS students, taking the leap is worth the risk to make an impact in the art world.
"There is a beauty in being able to work with your hands and create art. And that's the thing, art is whatever you want it to be," said fine arts teacher, Rachel Michaud. In order to fully pursue a path in the arts, you have to completely devote your life to it. Students like senior Nikki Hahn and senior Richard Chen are some of the few examples that prove otherwise.
"When I was looking at schools, I looked for ones that had a strong music program and were strong academically," said Chen.
Although Chen is very talented at the instruments he plays, with some of his achievements including playing the piano at Carnegie Hall, he also has a strong background in math and plans to pursue that as well.
Hahn, just like Chen, has other talents that live outside the realm of art. Hahn is a very strong swimmer and has plans to swim at the Savannah College of Art and Design, where she plans to pursue a career in visual arts, illustration in the animation business.
"People are scared to try it, but as long as you have a fall back plan and the desire to succeed, you can at least try. Even if you don't make it, your life doesn't end. There is a lot more still to go," said Hahn. Some find the arts woven into other careers.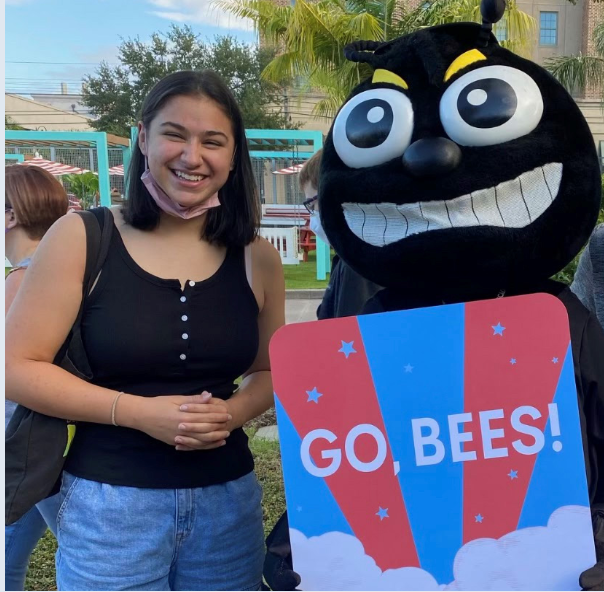 "I always knew I had a love for music and psychology and music therapy is such an upcoming career, so it just made sense for me," said senior Dylan McKee. For him, music therapy was the perfect harmony of his two interests.
A career in the arts has such a strong range for students, from music, to art, to even fashion.
"You really need to make a smart choice with your education. Financially it is difficult for most families, and you want to be able to do something with it, but that doesn't mean you should automatically count out a career in fashion," said Freda Gianakos, a family consumer science teacher.
In her 45 years of teaching, she has watched and aided students who go off into fashion schools and end up being successful.
"Because at the end of the day, although there is a risk, art is so much more important and freeing and valuable than people understand," said Hahn.