EL's many restaurants provide more plant-based options than one may think. Saga reporters Kylee and Fiona went to four local spots to find some vegan and vegetarian meals. Fiona, a vegetarian, went to The Spice Club and La Belle Aurore. Kylee, a meat lover, dined at The Taza Grill and Dev's on Main.
Taza Grill: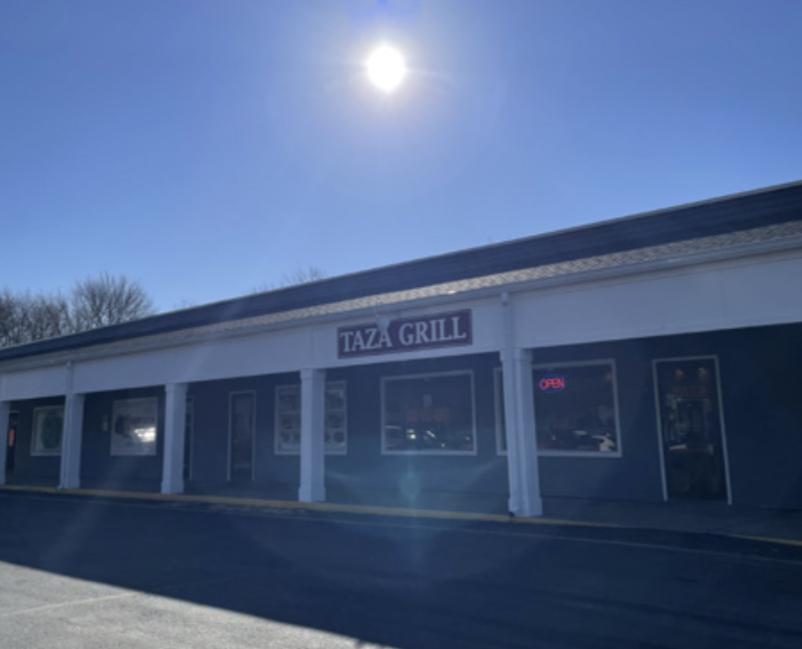 Falafel is made of chickpea and herbs like parsley and tahini. The falafel was crunchy, with very little grease. The
presentation was enticing. There was a bowl of brown rice with four falafels laid on top in a circle. It was flavorful and the salad had an adequate spice to it. It wasn't spicy, but had a flavor I wasn't exactly familiar with.
The Pita was perfectly warm–not too hot, but not ice cold either. It was an impeccable mix with the mouth-melting
hummus on the side.
I loved it – I would give it an 8/10. The pita bread was my favorite part. The price wasn't too bad either – $15. It is an ideal meal if you are wanting something light to fill you up. If you like exotic dishes and like to try new foods and flavors, feel free to venture out of your usual comfort zone and try this dish as I did.
Dev's On Main: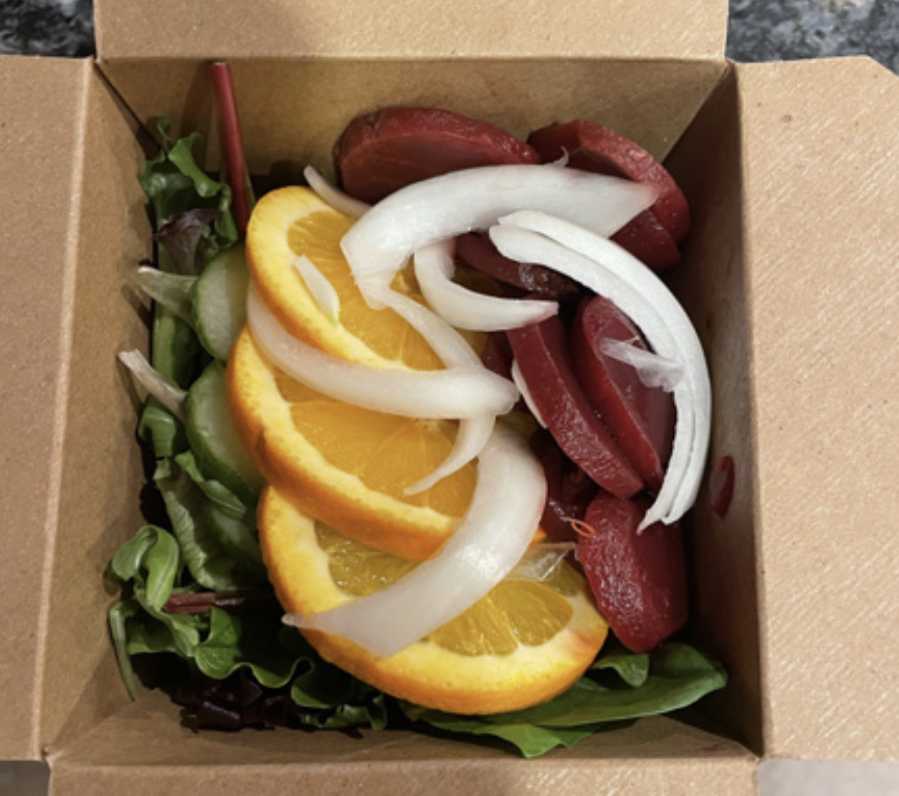 About the beet salad. The first thing I noticed was the large bright purple beets. They were beautiful. The meal contained greens, beets, cucumber, onion, and oranges. I was a bit skeptical at first, but it turned out to be a perfectly refreshing meal. I felt cleansed and healthy after. The oranges and greens are what gave it that refreshing effect. Four beets bursting with earthy goodness, the salad was small with a tangy flavored vinaigrette. It was definitely different than a typical Caesar salad, there were more exciting flavors present. I enjoyed this affordable meal, and it's perfect if you want something quick and light.
The Spice Club: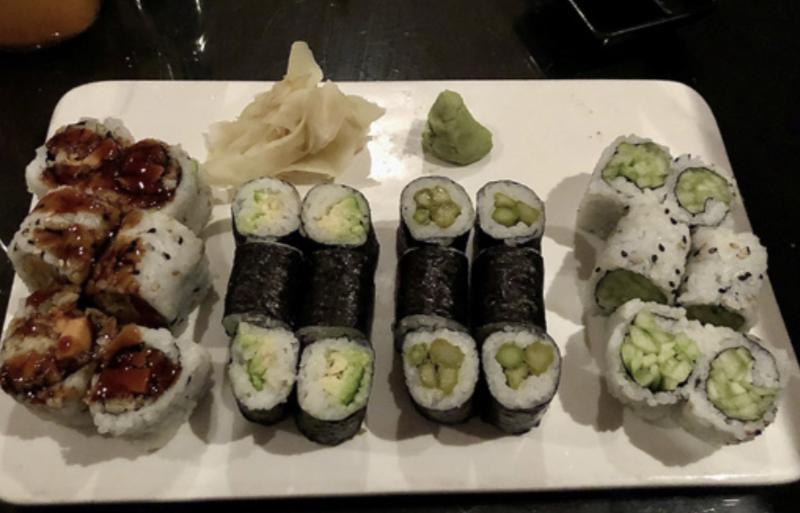 Delivering the simplest form of delicious vegan rolls, the large plate comes with four classics: tempura sweet potato, avocado, asparagus, and cucumber. Sushi can be expensive, but this plate is reasonably priced at $16.95 and splits well between three people.
The uncomplicated entree sells itself to the majority of diners, including me. If you don't like fish or are just looking to try something new, this plate is a viable option.
I'd recommend this to anyone looking for a filling meal who enjoys fresh and simple flavors. This plate is a great introduction to more complicated plant-based dishes, which can seem intimidating to those who enjoy the
classics and are still figuring out what flavors they like.
The Spice Club has a wide menu including Thai and Japanese dishes, all of which are executed wonderfully.
La Belle Aurore: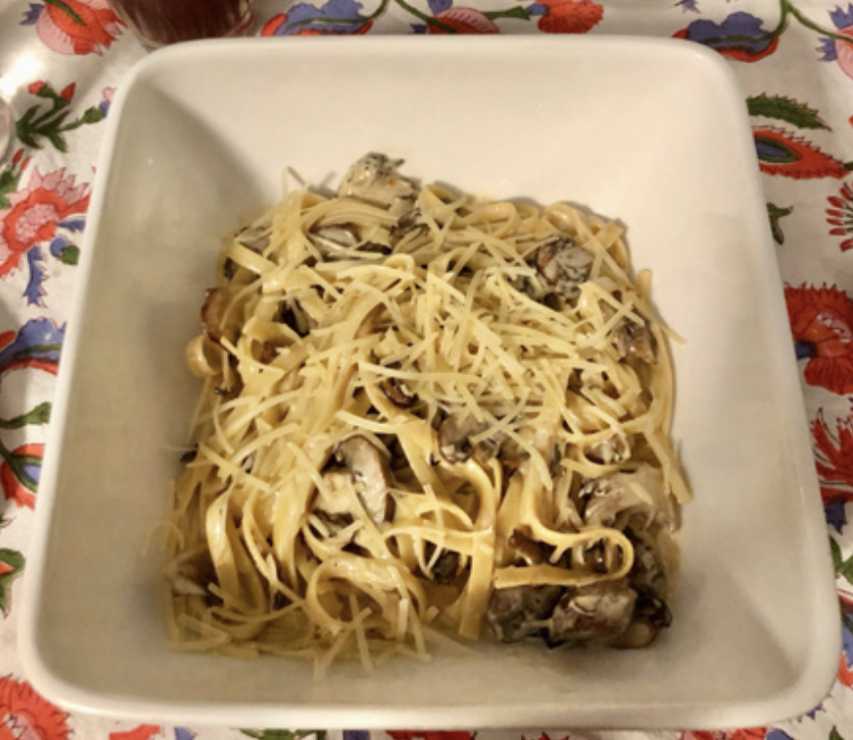 Freshly made creamy fettuccine alfredo paired with onions and mushrooms topped with parmesan is the perfect comfort meal for a cold winter night.
This vegetarian dish balances creamy alfredo and fresh mushrooms in a heavy, filling stroganoff. The serving was easily two or three meals worth of mouthwatering goodness for only $20.
Even though this dish relies on animal products like cheese and cream, La Belle Aurore's farm to table mission uses local ingredients and changes their menu almost weekly to include the freshest ingredients available.
I'd recommend this dish to all. The food is made with love and the ambiance of La Belle is perfectly homey with unparalleled service. Mushrooms aren't my ideal leading ingredient, but this stroganoff was divine. The mushrooms themselves had a meat-like bite and had the aroma of truffles and sweet onions.
La Belle Aurore is one of East Lyme's hidden gems. I don't know of anyone who's ever been anything less than impressed with one of their meals.