ELHS: Where Champions are Made
Boy's Cross Country
Class MM State Champions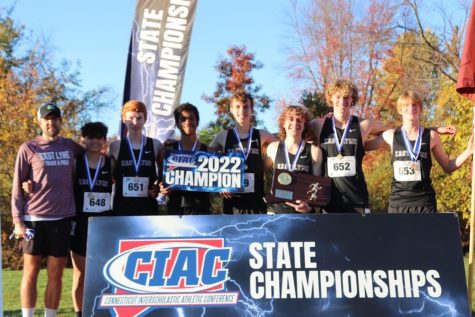 "It feels awesome to have won states. This has been a goal we've been working towards as a team for over a year now, and it's really cool to have everything fall into place and be able to accomplish something great," said boys' cross country co-captain Brendan Fant.
EL finished with 78 points and finished first as a team at Wickham Park in Manchester at the state class MM championship meet.
"Our team environment is the one thing I can point to. We show up every day ready to train and do our job. We run for each other and have team goals that keep us moving forward," Fant said.
Boys' Soccer
ECC Division 1 Champions
Boys' soccer this year saw a vast improvement from their performance last year. Finishing 12-4-3 overall and first in their league, this team won ECCs and made it to states (eliminated in the second round). Last year, the team was 5-9-1 overall and was only third in the league, making their finish this year even more impressive.
"I think it's hard to tie our improvement from last year to one factor, but one of the main contributors was setting goals for ourselves from the start of the season," senior and goalie Connor Piper said.
"Having that foundation from the start set our ceiling high and gave us a lot to work for."
Girls' Cross Country
ECC Champions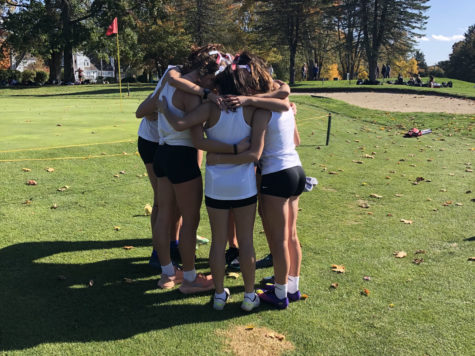 The girls' cross country team, yet again, had a relatively successful season this year. They placed first in ECC's, taking the title for the fifth year in a row.
"We had a lot of challenges. We lost a really good runner, we had injuries, and a lot of sickness," senior runner and captain Hannah Bergeron said. "It was definitely not a good season in that aspect, but our team chemistry was great and we learned how to run together very well by the end of the season."
Girls' Swim and Dive
ECC Champions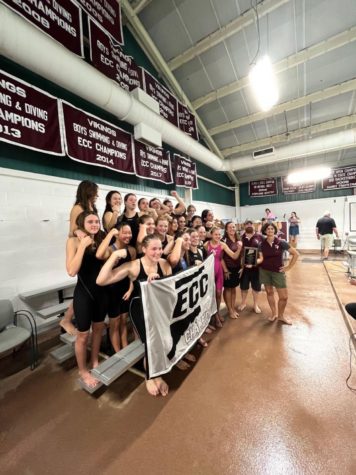 "The other captains (Hailey Newton and Lauren Hinckley) and I put a lot of pressure on ourselves because we thought we were going to be the year that lost the 21-year streak. When ECCs came, we just wanted to swim 110 percent as a team and see where we would place. We put in so much that we won," said senior co-captain Sandra Kirvelevičius.
22 years later, the EL swim and dive team is still on top after beating Fitch in the ECC meet 591.5 points to 529.5 points.
"It feels great being part of the ECC streak and being an ECC champion," said Kirvelevičius.