Coastal Connections Continues to Inspire
Luke Bonner, HVAC Intern
A faulty thermostat. Clogged ventilation filters. Air conditioning drainage issues. They're all common problems in a homeowner's heating, ventilation, and air conditioning systems. In a few years, Luke Bonner might be the repairperson at your doorstep, eager to tackle the problem that's discombobulated your home's homeostasis. Bonner, a junior at Coastal Connections, interns at New London's Bartol Heating and Cooling HVAC (heating, ventilation, and air conditioning) Contractors. Every other day, he takes a trip to the coastal city to learn how to provide customers with thermal comfort and quality indoor air quality. Bonner enrolled in Coastal after realizing that the main campus high school did

not suit his learning needs. "Coastal is a much better environment than high school, I think. A lot more focused learning. You can get lot more one-on-one time with teachers. It's really helpful," said Bonner. "Coastal changed the way I feel about school. I used to not want to be here. Now I'm eager to show up every day." Bonner hopes to earn his HVAC technician certification right after graduating high school. When he joined Coastal, Bonner took interest surveys through his Learning Through Interest (LTI) class and was connected to the Bartol internship. Now, he spends much of his school days following his passion. "I love working with thermostats, installing condensers, working breakers, and bridge boxes. All of it. I've become better at following directions and learning how to fit customers' needs." Bonner said. Bonner claims the main campus students' attitudes towards Coastal are misguided. "I think a lot of students at the high school think Coastal is a 'bad kid school.' Many don't even know about the internship thing. Even my parents were a bit skeptical at first. Once they heard what Coastal could offer, they loved it," Bonner said.
Trevor Batchelor, Assistant Athletic Trainer
Meet Trevor Batchelor, a senior at Coastal Connections. Since enrolling in Coastal his freshman year, Batchelor has completed an internship with Flanders Fire, learning fire science and firefighting methods, and with Flanders Elementary, where he developed interpersonal skills while working with third and fourth graders. Now, Batchelor works as an assistant to the athletic trainer at Mitchell College. "Every day, I practice wrapping ankles and putting splints on," said Batchelor. "I'm getting much better at the whole process. I've learned the different techniques that go into care and the treatment of people." Batchelor plans to attend college and earn his sports management degree. After that, he might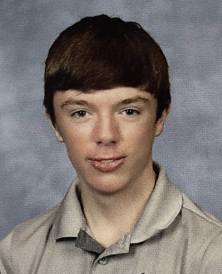 try to get a full time position at Mitchell. "I know how to communicate better with others and how to quickly adjust to different situations that may seem difficult to deal with to most people." Batchelor knows he's not the only one who has "grown into their element" at Coastal. Alongside his peers, Batchelor has matured significantly over his time at Coastal. "My peers used to be shy. But Coastal really opens your perspective to a lot of new people, a really interesting group of people. Here, students are always very outgoing with each other and their teachers," said Batchelor. Bachelor says that during eighth grade, he was told by a counselor that he might like Coastal. He enrolled, not thinking too much of it. It turned out to be an excellent decision. "At first, I was surprised how much the teachers were focusing on me and working with me. I was never really used to that. But Coastal has made me much more confident in my work, what I'm getting done, and how I'm being perceived," Batchelor said.