Hidden Gems: Artists Covering East Lyme's Hallways
Joey Zheng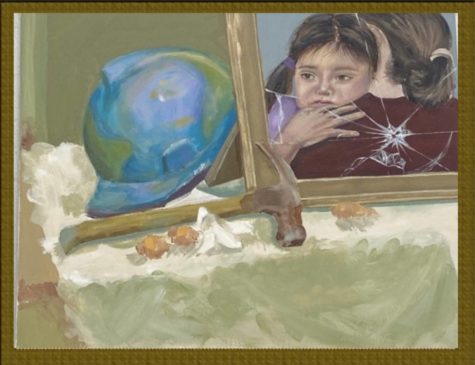 I wanted this painting to touch upon the issues of poverty and hard labor. The helmet and the hammer are to symbolize the demanding work conditions for lower class families. It relates to immigrant families who don't have the luxury of college degrees or fluency in English, which force them into harsh jobs to provide for their families. As a child from immigrant parents, I watch my parents endure long hours of chasing the 'American dream.' There are many different interpretations of this piece, but that's the message I wanted to convey.
Jackson Hart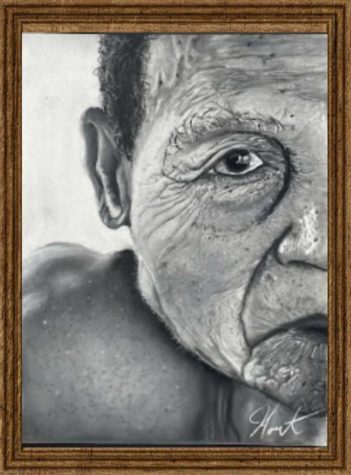 There wasn't really anything specific that inspired this piece. I simply wanted to find something challenging to draw. This piece took me the longest for me to complete (approximately 12 hours). I believe the reason I can do pieces like this is because I don't draw anything for long periods of time, allowing for more motivation and patience for a piece. I got into art drawing Pokémon with my brother. We would compete to see who had the better drawing. Art went far with the both of us.
Sophia Seguin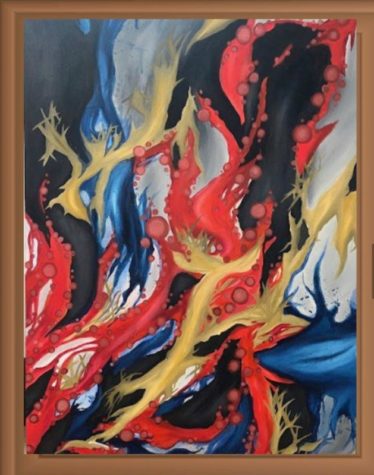 This piece was about effort. I was trying to convey the idea of blood, sweat, and   tears (as part of my AP investigation on biology) in a very abstract and colorful way. Art has always been important to me as a form of self expression. I don't want to make a career selling art and I honestly don't want to study technique much, I really just do it for myself.