Reichard Reaches New Heights As a Coach
A look into Carl Reichard's long history at ELHS and how it has forged his unique coaching style
QUINN DWYER & ALEX BROWN
Known for his encouragement, kindness, and empathy towards his athletes, coach Carl Reichard is looked up to by all on the girls' track team.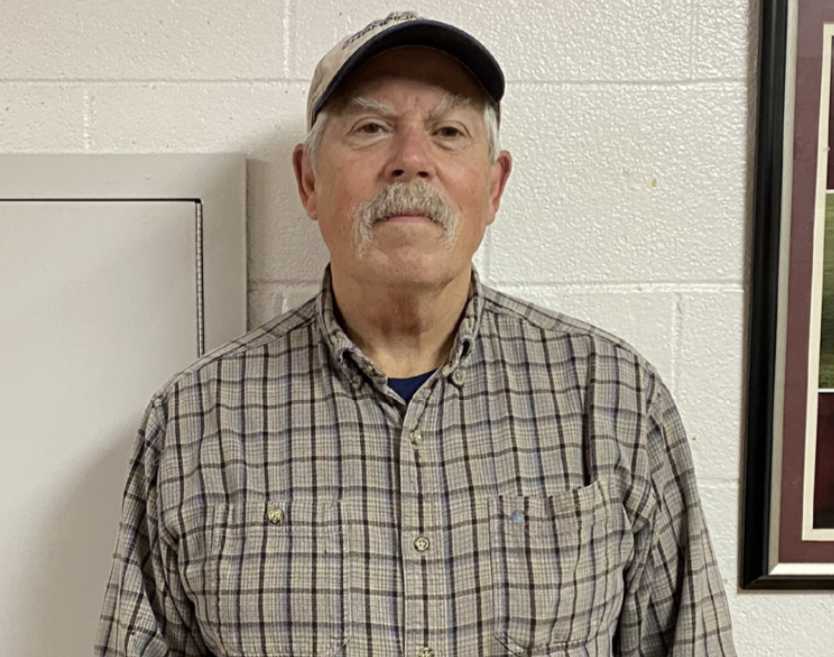 "With track, everyone has their own events and responsibilities, but we have to be supportive of each other," said Coach Reichard.

Reichard isn't just effective in his coaching, but he's also an outstanding voice for student athletes. He uses his 44 years of coaching experience and knowledge of sports to bring his athletes together and create a sense of community.

"You can always find Reichard cheering you on and being supportive," senior and runner Sjodin Fedikovich said.

A retired science teacher at ELHS, Reichard's expertise also comes from coaching in other schools, including Fitch High School, Connecticut College, and CGA. Because of these experiences, he has a plethora of strategies that help him be a more advanced coach.

"I enjoyed that experience very much. They're both very different and it was a great opportunity," Reichard said.

Coach Reichard's long history at ELHS consists of coaching a multitude of different sports including football, volleyball, girls' soccer, and now girls' indoor and outdoor track.

"Track will always be near and dear to my heart," Reichard said.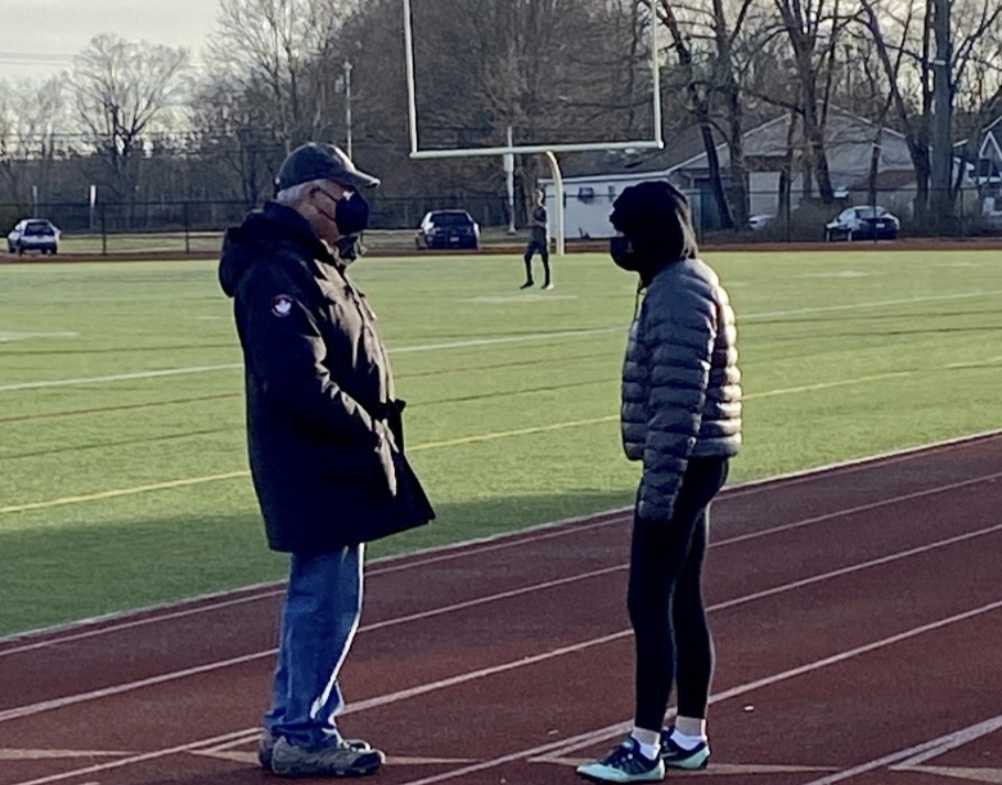 With so much time in EL, Coach Reichard has grown attached to the students and created many special bonds, helping to engage them in the sport he is coaching. This not only helps students to stay dedicated to the sports they are participating in, but also makes their experience in a sport more enjoyable.

"I think East Lyme is a great institution where kids work hard and are able to see far off goals. The parents and administration have been very supportive, and it has made it very enjoyable," Reichard said.

Reichard's strong coaching abilities have a quick impact, creating a trust between him and his student athletes right from the start. Being new to a sport, especially one as complicated as track, can be difficult, so this is a key trait to laying a foundation for students to build their athletic career upon.

"I'm new to the track team this year and I wasn't used to distance running, but Reichard gave me specialized workouts to help me adjust. I don't think I could have done it without him," junior Sophie Lambert said.

Reichard is described by his athletes as a very caring and trustworthy person that they can always count on. Having trust in one's coach is key, as this provides student athletes with someone who they can go to when they need help progressing their skills.

"Even when you're hurt, Reichard is always there to help you, and that's what I think sets him apart from other coaches," Fedikovich said.