Restaurant Review: Zavala Mexican Bistro
Serving authentic Mexican cuisine, the restaurant acts as the perfect afterschool bite
The minute hand strikes 2:10. Exhausted high school students file out of ELHS after yet another trying day. Zavala Mexican Bistro stands as the perfect refuge for them. Located within walking distance from the high school
in the plaza behind the track, the convenient location is the perfect after-school bite
Newly opened in mid-April from the same owners who run Milagro Cafe in Stonington, a new feature came to EL. Originally from Mexico City, the owners emphasized their culture into the restaurant design. Throughout the restaurant features a bright, vivid wallpaper emulating the landscape of Mexico City. The lively restaurant features both indoor and outdoor seating.
Zavala does simplicity right with their chips and salsa. The chips were airy, yet delightful, paired perfectly with a cool, refreshing salsa. We followed this with a monstrous chicken burrito filled with a plentiful amount of rice, chicken and vegetables: all topped in a zesty sauce with black beans on the side.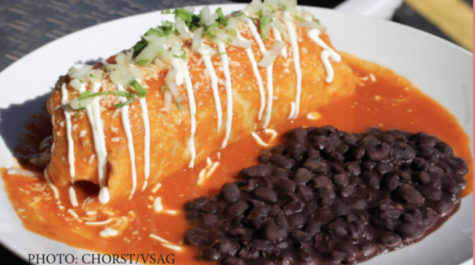 The service was fantastic. My server, Sosa, had an extensive knowledge of the menu and the individual dishes, and was of excellent help. She was both attentive and enthusiastic with her recommendations and was a great addition to the experience.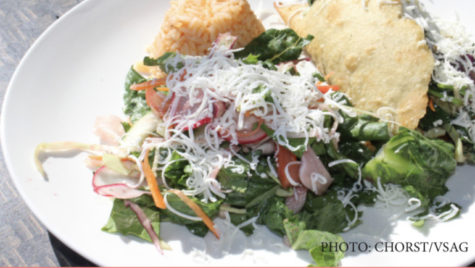 Open Monday through Saturday, the restaurant has a lunch menu 12-3 p.m, and a delightful happy hour from 3-8 p.m.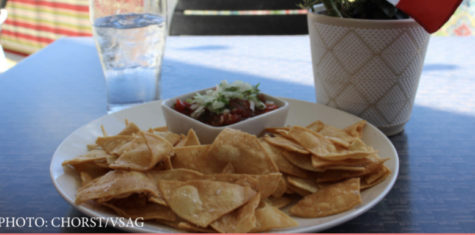 Its location combined with its tasty food makes for a pleasurable sit down experience, perfect for relaxing and reenergizing after a draining day of school. So, the next time you are in need of a cool, yet delicious meal, make   sure to consider Zavala Mexican Bistro.