Vanguard Brings an Army of Sound to ELHS
Student-led '90s-era alternative grunge rock band breaks into the ELHS music scene
Meet the band:
Darius Kirvelevicus (11th) – Voice
Lauren Griffin (11th) – Drumset
Tyler Eng (10th) – Lead Guitar
Dylan Johnson (10th) – Rhythm Guitar
Ryan Zhuang (11th) – Bass
After they performed "Interstate Love Song" by Stone Temple Pilots at the holiday-themed extravaganza Dec. 23, the garage band called Vanguard came to school-wide attention. In their very first public performance, the band composed of junior Darius Kirvelevicus on voice, junior Lauren Griffin on drumset, sophomore Tyler Eng on lead guitar, sophomore Dylan Johnson on rhythm guitar, and junior Ryan Zhuang on bass impressed the ELHS student body with their cover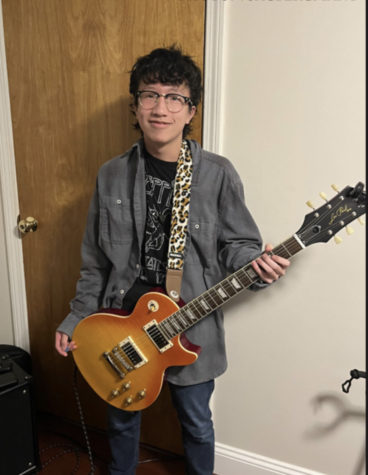 of the 2000s classic. Although self- described as an alternative grunge rock band, Vanguard is versatile; tunes from Sublime to Metallica to Tool permeate their practice space. Inspired by musical groups such as the Red Hot Chili Peppers and Queen, Kirvelevicus decided to start a band with Zhuang. Eventually, Griffin, Eng, and Johnson joined, forming what is now Vanguard.
Johnson cites his father as an early influence on his musical mind.
"My dad has always listened to a lot of rock, ever since I was little. I started wanting to pick up the guitar," said Johnson. For Griffin, it was the Foo Fighters.
"I've always listened to things like the Foo Fighters. The first thing I wanted to learn was the drumset. I just wanted to play in a band with some friends. When the opportunity came to me, I just had to take it," said Griffin. Zhuang, a trained musician on the alto saxophone, said that learning the bass guitar has added a new dimension to his musical skills. Zhuang enjoys adding his own embellishments to bass playing.
"I try to put some of my style into my guitar playing. There's no need to follow the music exactly," said Zhuang. Johnson and Eng share the same value for self- expression within music.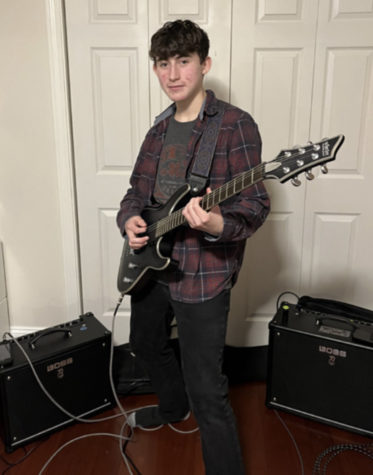 "Play only when you feel like it, and play what you want to play. It should not be a chore," said Johnson.
"The most important thing when playing music is to be open. Keep an open mind," said Eng.
Kirvelevicus reflected on his time with the Vanguard crew.
"I'm pretty sure 'Vanguard' means a war leader, but we're all a bunch of goofy and nerdy little high schoolers. But I got to say, playing is a very visceral experience. You get to feel the music in your bones."
In the future, Vanguard plans to bring their sound to the bandshell at Niantic's McCook Point Park, to local bars with live music, and – once they finish their first single – to streaming platforms.