Local family brings a South American and Global option to East Lyme
ALEX SALERNO
"You never try, you never know," said Janeth Velin, co-owner of the new restaurant in EL, Rossa Negra.
"I always consider myself a person who likes to try new things," said Velin. With her husband Johnny Gonzalez, they have opened Rossa Negra to try something new and to give the residents of EL a healthy option.
Velin was born and raised in Ecuador. In 2007, Velin and her three children immigrated to the United States and settled first in East Haven, then moved to Branford before officially settling in EL in 2013.
Rossa Negra will bring a different option to EL. These options include many South American dishes as well as Italian, French and Mediterranean cuisine.
Rossa Negra will have a juice bar during lunch hours 11 a.m. to 4 p.m. that will serve cold press juices and acai bowls. The juice bar will also serve some South American treats such as choripan, which is an Argentin sandwich made of grilled chorizo sausage on bread such as a baguette.
Another treat will be arepas, a Venezuelan cross between a tortilla and a pancake.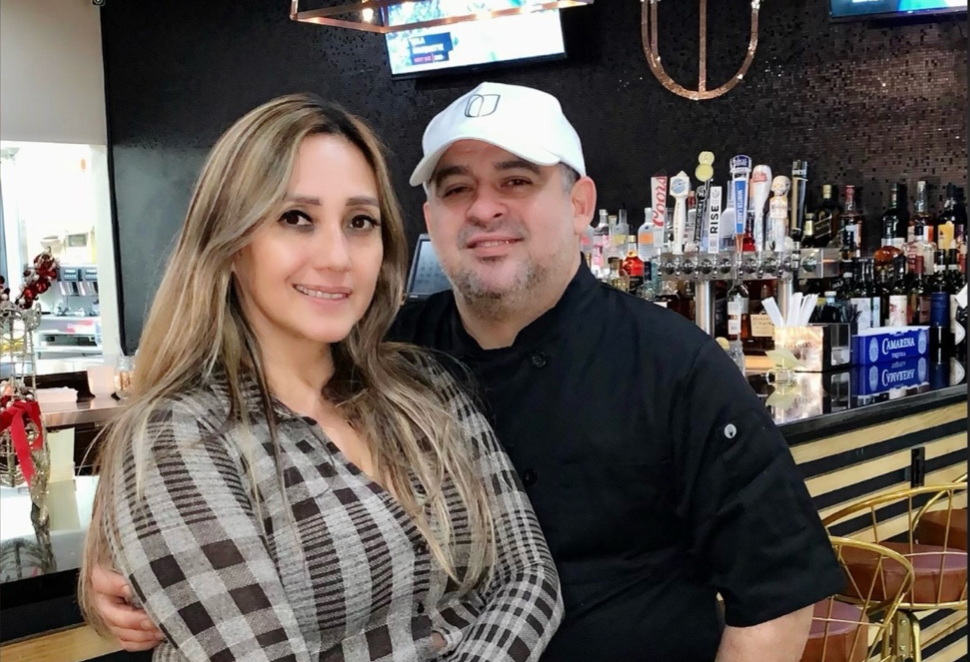 In the afternoon and evening, 4 p.m. to closing, Rossa Negra will be a "fine dining" restaurant with a more diverse menu than the juice bar.
"Here you can have everything from any part of the world", said Velin.
Some foods offered in the afternoon include chimichurri over steak and patatas bravas. Chimichurri is an uncooked sauce that includes ingredients such as parsley and olive oil.
Another dish served will be Ecuadorian Ceviche. This will include cooked shrimp over tostones or patacones and tostado.
"The atmosphere is casual, elegant and relaxed," Velin said. She hopes that Rossa Negra will be "the place to love" for her guests. She wants her guests to feel relaxed and to enjoy their time at the restaurant.
"My mom has really wanted to do this for a while," her son and senior at ELHS Jose Navas said. He also expressed his excitement for his mother and step-father opening the new restaurant.
Rosa Negra is now open, ready to take on new costumers willing to give its cuisine a try this December.
When it comes to the story of Janeth Velin, the morale is to try new things. "You will never know if something will succeed if you are too scared to try," just like she did with Rossa Negra.