As the virus worsens rapidly across the country, students of ELHS are split on following necessary protocols
ADAM DICKIE
As COVID-19 numbers hit all time highs, it seemed as if ELHS and the rest of the country were lightening up on protocols and preventative ways to stop the virus. Despite this, tensions arise over just how strict is strict enough.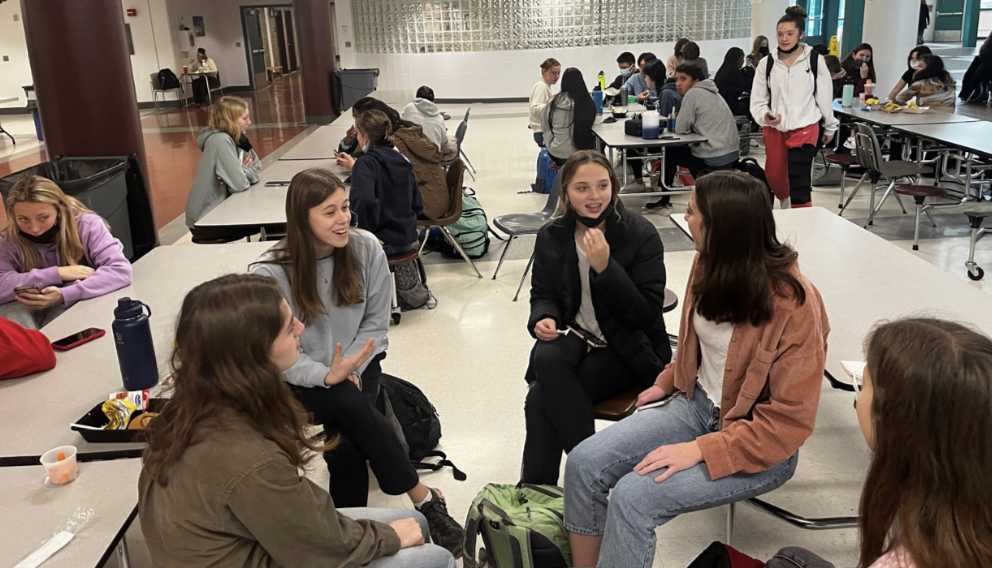 Guidelines from the CDC, released on Dec. 27, 2021, are being followed by schools and the quarantine for a fully vaccinated person has dropped from 10 to five days. Along with no longer contact tracing, one of the most obvious changes once protocol was updated was the removal of the plexiglass in the commons after its two-year stay.

In a video on the morning news which aired after returning from holiday break, Principal Deb Kelly still urged students to continue to wear their mask correctly and wear it at all times as well as social distance when possible.

With this being said, when you step foot into the cafeteria and commons, you notice right away the amount of students sitting together in large groups, not social distancing, and without masks on. Staff and admins last year would have intervened immediately and split the groups apart, but this year these same faculty members walk by these groups and rarely mention the need to socially distance.

It is clear to see here the double standard that happens during lunch waves and the rest of the school. One of the biggest reasons these large groups are able to sit together is the lack of physical division between people in the commons, the lack of plexiglass. But that calls into question the effectiveness of the plexiglass to begin with and why it was removed in the first place.

"I don't think the plexiglass did anything anyway. It just made us feel better about life," chemistry teacher Lori Singer said.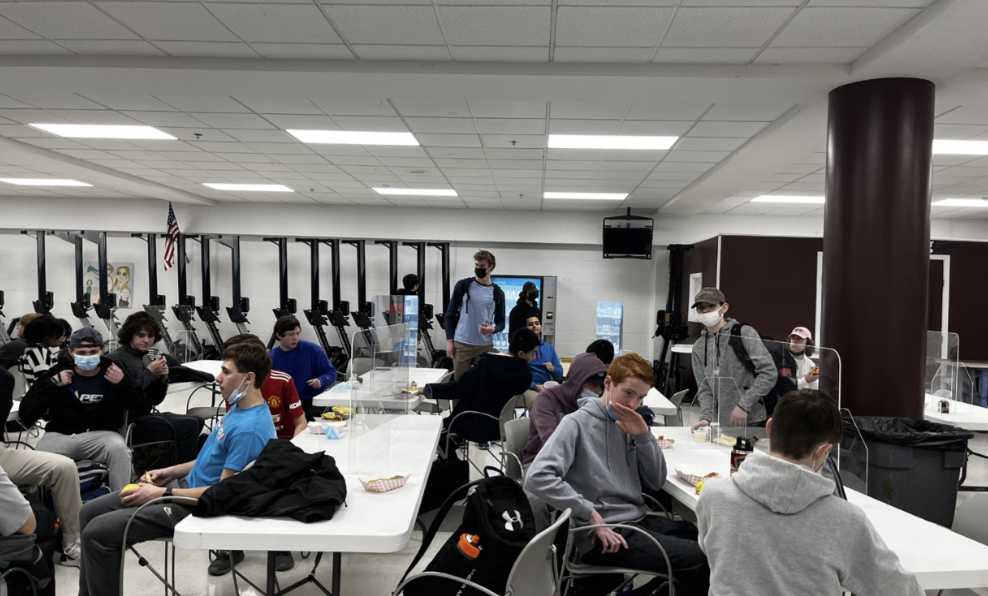 Ms. Singer's thoughts on the effectiveness of the plexiglass are shared by health experts across the globe. In an article released by CDC in late 2021, they cite the claims of epidemiologist Dr. Peter Juni who urged people to "throw out" plexiglass in most cases as they make ventilation worse in a building. Other schools in our area such as Old Lyme never used plexiglass in the first place and schools like St. Bernard's got rid of their plexiglass like ELHS did.

While the plexiglass itself might have not stopped the spread as much as originally intended, something that is proven to prevent spread are masks, making it pivotal for students to ensure they are being worn correctly at all times.

"I don't think anybody wants us to be virtual. I don't think anyone wants school to be canceled or to have all the things we love be canceled. But if we don't stop the spread of COVID, that is going to happen," Ms. Singer added.

Masking in hallways and classrooms remains a concern. One way teachers have been going about encouraging students to properly wear masks is threatening to write them up or give them an office referral if they don't fix their mask correctly.

Many students, like senior Saayda Sajid, feel strongly about the importance of wearing masks.
"It's important [to wear your mask correctly]. People can help prevent the spread of COVID," Sajid said.

Other students, like senior Sydney Sager, feel that masks are not a necessity, for not all masks are proven to be greatly effective.

"It annoys me quite a lot when teachers interrupt their own lesson every five minutes to ask for a 'nostril check'," said Sager.

The easiest way to avoid getting written up for not wearing a mask, would be to wear your mask properly at all times. But the nature of EL has split the idea of wearing a mask into something associated with politics.