Winter Market Banishes Cold Weather Blues
Buy some of your favorite plants and fresh baked goods at your local farmers market
KYLEE JOHNSTON
Fresh, chilled air, and natural light peers through the greenhouse. The smell of fresh flowers opens lungs with delight. A bright green multitude of plants hang from every surface, even in the dead of winter.
Although many associate farmers' markets with summer and sunshine, this wintery welcoming feel has filled Smith Acres Garden Center in Niantic for five seasons. Teri Smith is the owner, or market master, as she likes to call it, and she loves it.
"I believe in shopping local and eating local," Smith said. This is what motivates her to continue to provide for the locals and keep them happily surrounded with color and plants even through the gray months of winter.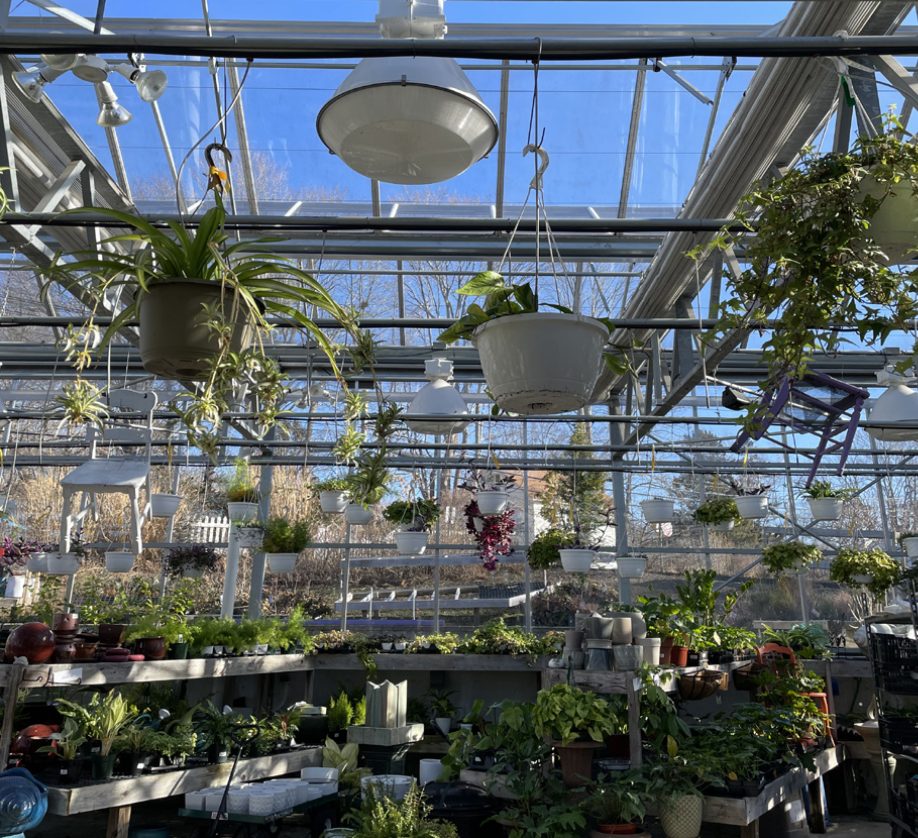 "I like getting to be inside and outside," employee Lizzy Harris said. Her favorite thing about working there is being in both places simultaneously. Even though she only has worked here for about a year, she says it's the perfect job for her.
The atmosphere at the center is positive and content. The customers and workers both play a part in that.
"Anyone who typically comes in is generally happy because they are just here to enjoy it, like a lot of people come in as like a breath of fresh air," employee Vanessa Bunnell said. COVID has impacted the farmer's market, but not entirely negatively. They are still up and running, but just three days a week during the winter. The customers are what keep this place alive. They are eager to buy the amazing plants that are on display, but Smith Acres has something about it that compels you to stay longer than intended. There is so much to look at it's incredible. Things like cactuses, succulents, ivy, roses, hydrangea, aloe, and more. Even in the winter, Smith Acres thrives.