EL Supports Ukraine Through Week of Giving
April 4-8 EL clubs will fundraise for Ukrainian refugees
FIONA SAMUELSON
Superintendent Jeffrey Newton approved a district-wide effort to raise funds for the humanitarian crisis affecting Ukrainian citizens as they seek refuge from Russian conflict in surrounding countries. The goal of this Week of Giving is to raise cash funds through donations.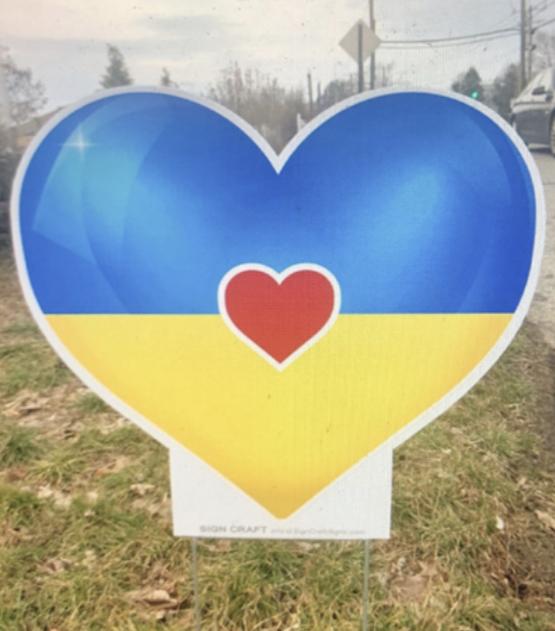 "We'll give the money we make to two or three reliable, reputable, and established organizations that already have the means and procedures to help people and just need the funds," Latin teacher and effort organizer Cheri Meier said.
At ELHS, about 10 clubs and societies including the Red Cross Club and the Rotary Club will facilitate coin drives during lunch waves. The National Honor Society will also raise funds with a movie night and donate proceeds to the effort.
Heart shaped yard signs with the Ukrainian flag will be sold to raise additional funds. To purchase a sign, students should see French teacher Nathalie Casey.
While themed days like pajama day haven't been confirmed, organizers are hopeful the week will look similar to a Spirit Week.
"I see this as being bigger than the high school and reaching the whole community. If you're wondering 'what do I do,' donate and participate," Ms. Meier said.