The Past and Passions of ELHS's New Counselor, Ms. Sullivan
A running coach with a background in neuroscience, Jaclyn Sullivan brings a new perspective to the school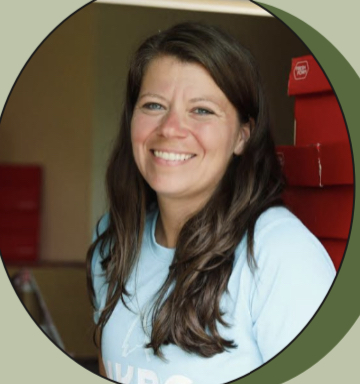 Counseling is an integral part of the school system, and a vital support for child development. Counselors must be able to handle the crises and triumphs of teenage life while keeping a level head, as well as preparing the students for the rest of their lives.
Luckily for ELHS, the school has added Jaclyn Sullivan to the counseling staff. Having coached track and cross country for seven years, Ms. Sullivan has plenty of experience working with teens.
"I love seeing them grow and learn, and when something like a success happens. I love when that lightbulb moment happens, just that moment of excitement," Ms. Sullivan said.
She discovered quite a passion for this line of work over the past five years of counseling at various middle and high schools, and is incredibly thankful to coaching and the kids she worked with for leading her to it.
Ms. Sullivan recalls wanting more support in high school due to the pressures and "life changing" decisions that students are required to deal with. It's a lot for kids to handle, so it's necessary that those supporting them understand that.
Before starting counseling, or even the coaching that brought her to it, Ms. Sullivan was working on earning a masters degree in neuroscience. For years, she believed that would be the path she would follow, but despite not continuing her research, the information she learned has still proved useful in the work she did pursue.
It's not only Ms. Sullivan's experience, but her understanding and willingness to learn more that works well for this position.
"We're not just guidance counselors, we're school counselors. I'm not sure I knew that right from the get-go," Ms. Sullivan said. A guidance counselor would simply help kids with their future, but she quickly found that in her position, she must also help kids with the present.
"She's such a nice person; I know she's going to help me a lot," ELHS senior Kayleigh Jensen said. Currently in the college admissions process, Jensen is working with Ms. Sullivan to find a college that holds up both her academic and athletic standards.
"She is a very motivated learner, who took things into her own hands to help further her own knowledge of ELHS. She asks great questions that even further us as counselors," school counselor Lisa Belisle, who has been working
at ELHS for 16 years, said about her colleague.
"I like guiding them, and I like helping them feel like high school is not this big endless thing. They're not sure what they're doing, but it's okay, because we're all going through a similar thing," Ms Sullivan said. She has a strong empathy for those she works with, and grasps the importance of the work she does with students.
"I'm excited to be part of the ELHS community and to get to know those who have me as a school counselor," Ms. Sullivan said.