Will You Take My Picture???
An analysis of the newest old trend: disposable cameras
The 90s' are back, as the decades old trend of disposable cameras rise in popularity in 2022.
These nostalgic memory-savers are seen at any function, from concerts to parties to simple weekend hangouts. People dedicate entire Instagram accounts to sharing their film pictures, and I'd be lying if I said I didn't have multiple film pictures hung up on my bedroom wall. In the most basic terms, disposable cameras are loved for the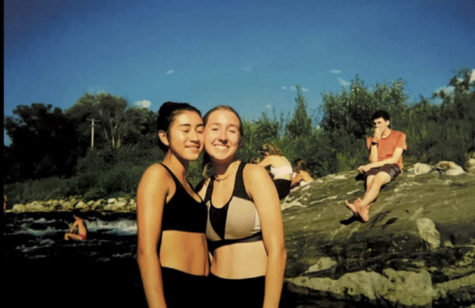 nostalgia they bring to the photographer.
Your iPhone may bring practicality, but being able to hold up your little green camera
and yell "cheese!" makes the individual photo so much more special. Each camera comes with 27 pictures, so each click must be taken with careful consideration. The simplicity of a single click contrasts the photos on digital phones, bringing back fond memories of photography in the late 20th century. Whether you're going for the aesthetic Y2K, granola girl, or anywhere in between, the warm, grainy texture of the film encapsulates a certain vibe often unsuccessfully depicted in filters. While practically anything can be received with the touch of a button in the digital age, the anticipation of taking in the experiences captured is wonderful, and receiving the pictures after development feels like reliving your experience all over again.
One of my favorite memories of summer of '22 was the week of my running camp; the week of a lifetime that I got to capture on film.
Along with several of my teammates, I spent a week in the mountains of northern Vermont running, crosstraining, learning about health, and socializing with other cross country athletes. Seven days full of running-related activities was heaven on earth for the runners of ELHS.
As any summer camp would, the time flew by faster than our varsity team. Before we knew it, we were on our way back to Connecticut, reminiscing over lip-sync battles and workouts through the pine forests. Lucky for us, we had a disposable camera full of our memories just waiting to share all the emotions it had captured.
How do you use them?
These cameras can be bought at almost any drug store, including both the CVS and Walgreens right next to the high
school. You have 27 photos to take before you bring it back for the camera to be developed. Obviously, this can't always be helped, but there are a couple things you can do to optimize turnout:
1: Use Flash!!
On the front of most cameras, there's a little switch where you can click on the flash – turn it on! Unless you're shooting at a reflective surface, this feature makes sure your subject isn't too dark and can create some super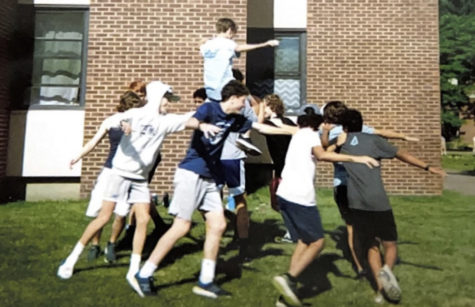 cool lighting only captured with the disposable camera.
2: Stay Still.
This camera is nowhere near as advanced as your iPhone 14, so you and your subject should avoid much movement so as not to blur the picture to an unrecognizable state. That being said, a blurry action shot might be what you're going for.
3: Get Close.
Going back to tip #1, your flash is only going to travel so far. So that your photo isn't underexposed, you need to make sure your subject is properly lit up and in the center of the photo. A good rule of thumb is to make sure you're within 5-10 feet from your subject, meaning a huge group shot might not be ideal unless you don't mind taking the risk of a no-so- clear shot.
4: Take care of your lens!
Use caution when handling your disposable camera. Sure, it isn't $800 like your cell phone, but a scratched up or smudged lens still won't produce quality pictures. Wipe off the lens if you drop it or handle it with your fingers. Body oil is "not very aesthetic of you." Also, take note of where your fingers are while you capture the moment. The accidental finger photobomb is "not it," and you definitely don't want to hide the oh-so-needed flash.